24 December, 2016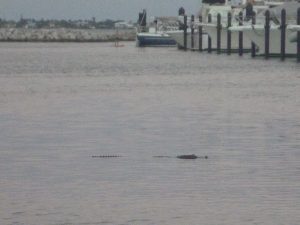 While still in Fort Pierce, today we saw a new sight.
As we were enjoying our daily view we saw something floating across the fairway.
It took us a while to figure out it was not a stick…..what was it?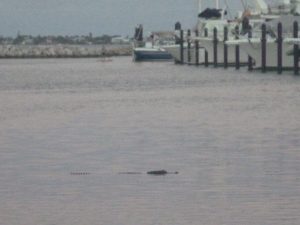 If you guessed alligator – you are correct.
We confirmed with the dock master that indeed an alligator or two have been spotted in the marina recently.  They don't usually hang out in salt water, it's not good for their eyes and skin, but here they are.
This sighting has us thinking twice about going on shore to the bath house at night now!