5 & 6 December – Palm Coast – Daytona Beach, Florida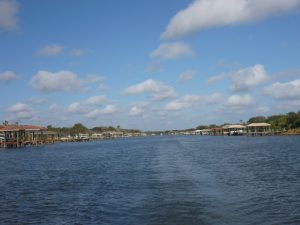 Back on the waterway, unhindered but the crab pot, we hoped to make good time, but alas the currents were not in our favor at anytime today.  Bob continued to wonder if the reduced speed was all current, or if there was still something wrong with the boat. (It won't be until 2 days later when we have the current behind us giving us a speed of over 7 mph with low RPMs that he finally is comfortable that there are no other issues.)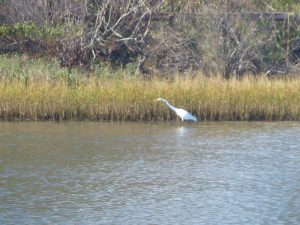 Thunderstorms were predicted for this afternoon and we hoped to be arriving at Halifax Harbor Marina in Daytona Beach by 1500 to be safely tied before the storms.
We were greeted to the marina by two dolphins playing in the entrance near the fuel dock.   After fueling and pumping out we made our way to our assigned slip and found ourselves docked next to another Gozzard cousin.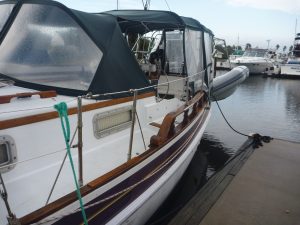 This older G36 model was a predecessor to our G37.  We never saw anyone on this boat, but did compare the differences between the models over the years.  Back then they had a lot more teak to maintain, including a wooden taff rail and handholds.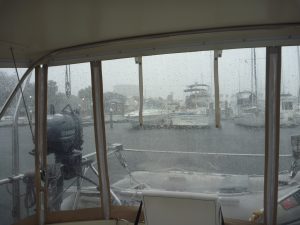 We had decided to stay in Daytona Beach for 2 nights due to the forecast for Tuesday being major thunderstorms.  The forecasters were right again, and we were glad to be tied to the dock, kept dry in the cockpit with  our enclosure and not on the Waterway during the storm.