Saturday 30 October 2016
Weather forecasts can be right sometimes, and true to the predictions, the wind howled for two days as we stayed put in Solomons Island and enjoyed some excellent restaurants.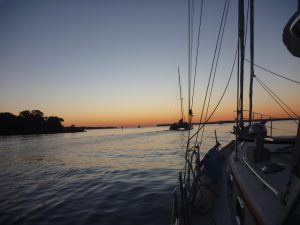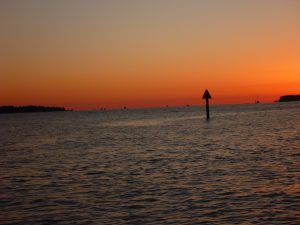 This morning we pushed off the dock before the sun was above the horizon and followed the parade of like minded cruisers heading south for the winter.  Unfortunately, the wind was coming from the south and no sails were raised all day.  But, the sun was out and the water was calm and it was a very peaceful day with no complaints.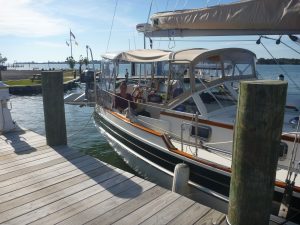 We debated where we should plan to spend the night.  Our original plan was for a 6 hour day going a bit out of our way to Point Lookout Marina which means basically over an hour of backtracking tomorrow, or to plow through and make it a 10 hour day and stop in Deltaville.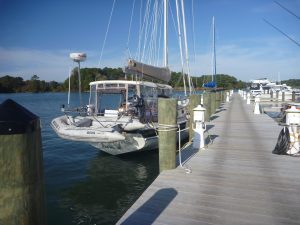 The final decision was for the shorter day to Point Lookout Marina where we will look forward to what we hear is a fabulous restaurant that was closed when we were here in the Spring.  Bon Apetit.