1 May 2016
Unfortunately the showers referred to in the title are not the lovely steam showers from the day before, but rather the rainy showers we are growing accustomed to and getting tired of.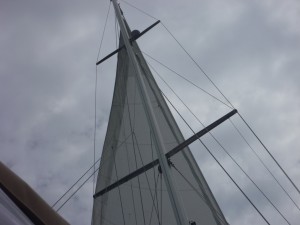 We left River Dunes Marina and continued north on yet another dreary day.   Wind was in our favor and we unfurled the genoa (jib/headsail) to enjoy a motor sail.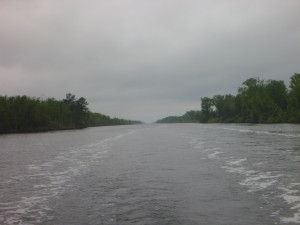 We arrived in Dowry Creek Marina and had to reacquaint ourselves to tying up in a slip that requires a 4 point tie, two on the dock to the bow and two securing the stern to pilings.   Short finger piers means we can't use our gate at mid-boat but instead require climbing over the life lines near the bow to get on and off the boat.  We already miss the floating docks with full finger piers we enjoyed further south.
We escaped the rain however until after we were tied up when the skies opened up for a full on downpour.